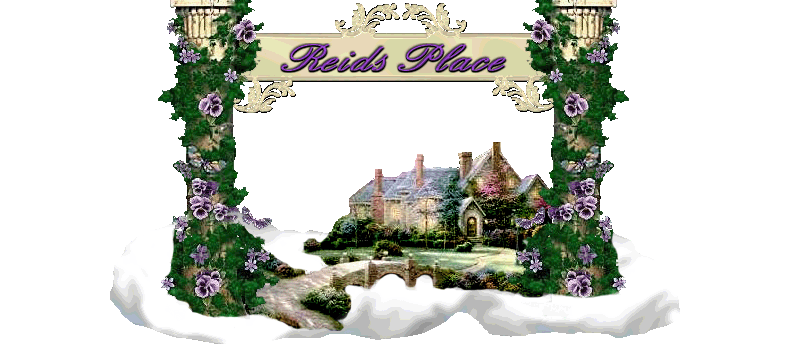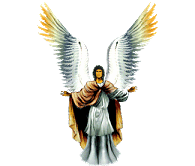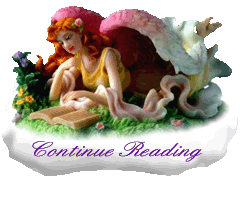 Reid, I wish you were here to see me graduate, but I know you were watching from above. I love you dearly, and I will see you when I get there. Just dont give up on us! To mrs. Jamie and Kimbre, there is a poem Id like to share with you...
When I must leave you

When I must leave you
for a little while-
Please dont grieve
and shed wild tears
and hug your sorrow to you
through the years,
But start out bravely
with a gallant smile;
And for my sake
and in my name
live on and do
all things the same.
Feed not on your lonliness
on empty days,
But fill each waking hour
in useful ways,
Reach out your hand
in comfort and in cheer
And I in turn will comfort you
and hold you near;
And never, never
be afraid to die,
For I am waiting for you in the sky!

I love you guys very much, and I will be there for you always!

Love always,
Sarah Elizabeth
My Dear Son, Oh God how I miss you. We put the cross down at the accident site. It is beautiful. Bryan (Reids first cousin) wrote song, played it on his guitar and sang the song after we put the cross down. Then we surrounded the cross, holding hands, and said the Lords prayer. It was very special. I Hope that you like the way that I have fixed your grave for you. I think that it is very pretty and Jay made me for Mothers Day, a Cross that goes back to the joustig days. I put it up on the house over the garage. It is so pretty.
My dear son, I still cant hardly believe that you are gone. I miss seeing you. I want to hear your laugh, feel you licking me upside the face and laughing, throwing me over your shoulder...oh my God,how this week, your death June2, your funeral June 4, and your birthday, of which you wouldve been 21 will be this Satuday, June8. We are having another birthday party for you. Always Reid, you will always be here with us. I love you forever and ever, in my heart and mind and soul, I love you my son. God, please take care of my child you have chosen to take home with you and please bless the family we have here on this earth that are hurting or in need of you dear God. Please take care of my family and my special little princess, Kimbre. I love you my dear son, Reid. Love you always, and forever, you mom.
6-6,2002
Reid~This time last year I thought I was going to die of a broken heart. I still cant believe that you are not with us anymore. I never thought anything would happen to you. I believed you would live forever. You are such a strong person. I am so thankful for the time I did get to spend with you. Now I am thankful for the time I have with Ms. Jamie and Kimbre. I will never forget you. No one will ever take your place in my heart. You will always be my Reid-E-Pooh!!! I love you Reid Dickey. Promise you will always be with me.
Forever yours,
Dawn Michell
Reid, my sweet darling son, today is your birthday, your 21st birthday! I think we may have taken you to Tunica or something like that. We are still having you birthday party at Jimmy & Danas house, just like last year. A cookout with alot of food. We are going to take pictures of all of us and put out on your grave site.
Reid, my God How I Miss You. This last week has really been hard. I cant believe that it has been a year. I just still cant seem to allow myself to really believe that you are gone from earth. I miss you, your laugh, jokin around, all of you and everything about you, I miss everything about you.
Bryan has written a song for you called I will meet you on the other side. It is beautiful. I am sure that you have heard it, and on Lexs demo CD, the first song on it is the one that Lex wrote and sung for you. Tony named his new son, Michael Dylan, and Jimmy and Dana have changed Christophers name to from Christopher Hunter to Christopher Reid.
Everyone miss you. But Reid, my dear precious son, I love you so much and hope that you hear me when I talk to you. I miss you. I love you. Loving you always, my darling son,...your Mom 6-8-02
June 8,2002 HAPPY BIRTHDAY bubba! I miss you so much, and still more and more everyday. I know its been long since Ive written, but its just still very hard for me to think that your really gone. Um... tonight is your birthday party at Jimmy and Danas theres quite a few people coming, but it wont be the same because its your birthday and your suppose to be here with us for your party, you know. Um... Amanda is about to have the baby. I dont know what it is yet and wont till it arrives, but theres gonna be a step neice or nephew And me, Dawn, and BoJack are gonna stay here while mom and Scott are gone. But I Love You so very much and will continue to more and more and talk to you everyday about something. I Love You big bro!!!and miss you like crazy!!
Love always and forever!!!
Kimbre(lil sis)

Reid,
I dont even know where to begin. Dustin went to your house the other day to see your mother and he told me that there was a website in your honor. I still remember that day. I found out and I had to call Mom and tell her to tell Dustin, because I couldnt do it. Its so weird, I see things that remind me of you all the time-whether it be a truck like yours, or someone wiggling their nose like you did. Ill never forget the time you and Dustin pushed Kimbre and I down the slide at your grandmothers house. The slide had no water on it, and boy did it hurt our butts! haha...we had some great times together, even though most of the time you and Dustin were tag-teaming me and Kimbre.
I wouldnt trade those moments with you for anything in the world. I miss you so much, and i know everyone else does, too. But, you live on...through your mom, Kimbre, your family, and friends. You were one of my big brothers...you,dustin,james,matt,and zach. I love you and miss you always!
Ms. Jamie and Kimbre-
Sorry its taken me so long to write. I see Dustin fighting this every day, and every day it hurts more and more. Ill never forget all the wonderful times Reid gave us. He really is special. Im so grateful to have known such an incredible angel. Always know that he will never leave us. I love you guys
Love Always,
Chelsey Dean
Reid, We never really talked that much. You were a wonderful person. And as everyone can tell from this page. You were so very loved by everyone. As I was reading this page. Tears rolled down my face. Tears of sadness. I am so sad for your family Reid. I know they miss you so very much. No one can replace you. I am so very sorry to the Dickey family. I feel pain but it isnt a fraction of what you are going through. I want to take a second out to acknowledge the creator of this site. It is so very beautiful. I thank you so much for making a site like this. Reid is making Heaven shine. I love you bro. I always have and I always will. I will see you when I get there man. <3 Shayne
Reid-
Friday night was one of the worst nights of my life. I know you were there with me and Allen. We are lucky to be alive. I miss you more and more each day. I know you will always be here with me. I love you always!!!
Forever and always yours,
Dawn Michell
well reid i havent wrote in this for so long.. where do i began where do i finish?
there is no start or finish to this entry.. ur forever thought of.. by me and so many other people. ur name bring a "kool aid smile" to my face when i hear it.. the memories will always be there..I thank you for the times and years you let me get to know you.. i have so much to tell you.. these late nights were our time to chat about life.. my lil bro..im sure ur up there smiling down so bright.. I could go on forever but u now hear my ever thought.. see my life and where im at today.. your missed by so many..
my prayers are still with you *reids mom and family*
love always
until we chat again my lil bro
<3 neSSa