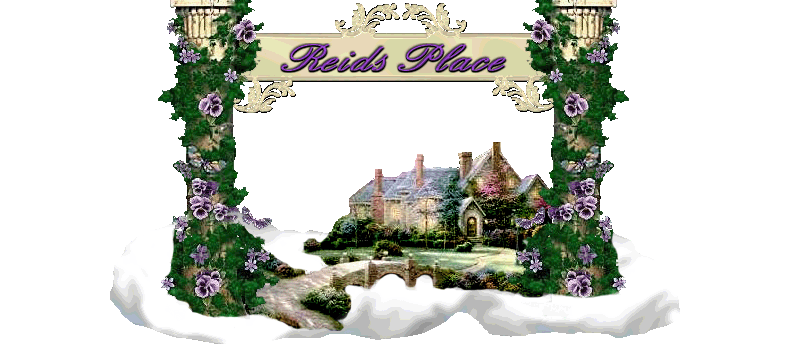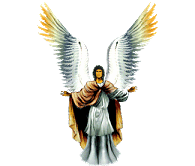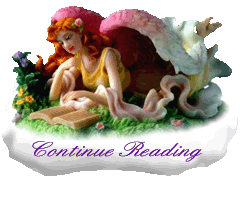 My precious son....
Reid, I miss you so very much. My heart aches for you. Today is November 1, 2002. I cant believe that time has gone by like it has. It is like it was yesterday, the last time that I saw you and yet, it seems like it has been so long since I hugged you. You are so very alive in my heart. Reid, my son, your strong personality and the strong young man that you are, I see and talk to you every day. You are living in my mind, my heart and my soul. I would rather not have to go on without you, but I have no choice. Your sister needs me and I certainly need her. Reid, we hold on to each other every day. I am not sure what we would do without each other, to help each other through each day,through each moment of every day.

Reid, my son, I love you so very much. Kimbre and I went to your grave and spent 3 hours this past Tuesday. It is beautiful. I hope that you are pleased with it. I suppose we have made sort of a shrine to you, in your honor.

Darling, you are so sadly missed and needed. I guess that God felt as though he needed you and Glenn more than we needed you here. I do have an argument regarding that, but God does what is best even though it is so hard to accept. I am not sure that I will ever be able to accept your departure until I see you again in our kingdom of Heaven. Please ask God to continue watching over us and I will continue asking God to watch over YOU, as well as the rest of us here on this earth. Oh God, Reid, how I love you. How I need you and How I want you BACK, but you are where I want to be, with you, with God and with my brother and other grandparents and friends and family. Until that day...My son, My Reid, I LOVE YOU AND CHERISH EACH DAY THAT WE HAD TOGETHER AND WILL CHERISH EVERYDAY THAT WE HAVE TOGETHER IN SPIRIT. I love you my son. Always, your mom.
Reid~I am thinking about you and thought I would tell you I love you and miss you!!!! Somethings are changing in my life right now and I want you to know I still love you more than anything. 11-14-02
Forever yours,
Dawn Michell
Here we are, another holiday season. The second holiday season since your departure. Thanksgiving was not a good day. My heart was filled with such emotion for your loss. Kimbre had a very hard time as well. We went to Mamas house to eat, as we always do. We didnt make it to Maumelle to see your dad or to Scotts family. We came home, got in bed together, Kimbre and I, and held on to each other and cried. Reid, it isnt getting any easier for us, it is getting harder. Christmas is coming up and all I can think of is you, Kimbre and I, Christmas shopping, your last Christmas with us. We had so much fun, letting you and Kimbre pick out what you both wanted for Christmas. That was MY best Christmas ever. The three (3) of us, together...
Reid, as I am sure you know, Jerry passed away. Hold his hand and show him the ropes up there. I am sure he was very glad to see you when he arrived in Heaven.
My loving son, I love you and adore you. Thank you God for giving me this child, to love, care for and protect or the almost 20 years that I had him. Take care of him as you take care of us here on this earth. Protect and guide Kimbre as she grows up to the beautiful young lady that she is becoming. God, thank you for the most beautiful blessings that you could possibly bestow upon a person. The two (2)beautiful children that you gave to me to take care of and grow with. Thank you God for the most wonderful blessing ever. In your name, Amen.
I love you Reid. I miss you Reid. Always,
Reid~I miss you so much. I cant believe you are gone. Its still not real. You will be in my thoughts forever. Ms. Jamie, Kimbre and Todd; I love you guys. You are like family to me. Know that I will always be here for you no matter what and that I love you. Reid, I meant every word I said to you that Thursday. I love you always and forever!!! "GB"
Dawn
Hello my precious son.
Today is December 12, 2002. My birthday....another birthday without you. Reid, I miss you so much. I am sure that I will be saying that each and every day for the rest of my life. Our lives would be so very different if only you were here. I dont understand Reid. Why did you have to go? Did you just have to? We need you here. I still feel lost without you. I guess I always will. Life isnt fair, taking you, while you were young. Things arent supposed to be like this. I guess that is why people call it "life". You never know from one day to the next if you or your loved ones will be here or not. My precious son, I love you so very much and miss you so very much. I still have you in my heart and always will, but Reid, there is an empty space in my heart as well. That happened the moment I found out you had gone. My God, please take care of my heavenly child and my earthly child. Please also take care of and watch over mine and Scotts families. Keep us safe from harm and watch over us until we are able to meet my precious son in heaven. In your name I pray, Dear God...Amen. I love you Reid. Always, Mom..Dec. 12, 2002
My darling son...It is January 6, 2003. Another year to go through without you. Reid, as you already know, I am sure, Brandon Rowan has been having problems with your death and with his girlfriend. New Years Eve, he left England and went to Branson, walked in, shot his girlfriend in the head and then shot himself. I went to his funeral sweetheart. He looked good. I talked to his mom. She said that she had found a letter written by Brandon. The letter was about you and nothing else. She is going to make a copy for me and send it to me. I am very anxious to read it.
Another one gone. Reid...it has been OBVIOUSLY very hard on not only me, but everyone, with your loss. Some are unable to cope, like Brandon. James came by Saturday. I had to tell him the news. It was very hard. We all miss you so much. Reid, honey, I miss you so very much. I am still at a loss of what to do without you. I know that I crowd Kimbre and that it is very very hard for her, you not being here with us. Reid, honey, I look forward to the day that I can see you again. Going through another year without you, is almost unbearable to think of. Every day, another day, another year, all without you, my darling. I love you so much my heart wants to explode. Please keep our places in heaven warm for us, for one day, my sweet sweet child, I will be holding you again. My love, always, my sweet sweet son, your mom 1-6-02
I love you sweet child of mine....
You & Kimbre have always been the sunshine in my life & the reason that I smile. Reid, when I think of you, I cant help but to smile. You kept me laughing, your joking around and the way that you showed me that you loved me...licking me across the cheek, jumping in my lap and hugging me....things like that that mean the world to me. Thank you my son for so much happiness. Kimbre does a very good job now of keeping a smile on my face, and then of course, when I think of you, I smile...What a blessing and a joy it was to be in your presence, my blessed child...and I feel the same way with your sister...God did truly bless me with you two. Thank you dear God for my beautiful children. God bless each and everyone of us..until the day that we are able to greet my beautiful son, Reid, once again. All my love to you, Reid, and to your sister here on earth with me...I love you. Always, Mom (1-18-03)
Well, my beautiful son,
it is February 11, 2003, we are almost in to war with Iraq and North Korea. Things just arent really looking very good. I miss you so very much. I am working at my new job and have your pictures on my desk, along with Kimbres. You are constantly on my mind and it is so unbearable to HAVE to believe that you are gone from me. Reid, I just knew that you would be around for me, always. Things were not supposed to be like this. I still do not understand the purpose of God taking you. So many bad things have happened since you left and these people really needed you, besides me. I know that we arent supposed to understand everything, but that doesnt make it any easier.
I love you my child and miss you and want to hug you and hold you. God, please take care of my baby. Watch over him as you and he watches over us. Please watch over Kimbre and Noah and take care of us, keep us healthy and safe. In your name I pray, Dear God...Amen. Reid, I love you always forever and ever.....your mom 2-11-03
Reid~ Its been a while since I have written to you. I just want you to know that you are still in my thoughts and that I love you always and forever.
~Dawn 2/18/03
Reid~Today your are heavy in my thoughts. Im not sure why. I thought I would write to tell you I love you and I MISS you so much. I cant believe you are not here with us. It still doesnt seem real. Reid, I miss you in my dreams, please come visit soon.
Always and Forever loving you,
Dawn Michell
Hello my sweet prince. Your grandmother called me and told me to get those poinsettias off of your grave. So, my sweet darling, your grave is once again very beautiful and we miss you so very much. Easter was great, but Reid, nothing will ever be the same again without you. I miss you so much my darling. Two (2) years ago, you were here with us when Scott and I were married, then Easter and Mothers Day. Now, you are only gone in flesh, but my dear son, you will always be here in spirit and are loved so very much. Keep watching over us and please come and visit me in my dreams again. Reid, my darling, I miss you and I want to give you a big hug. Until that days arrives....I love you,...always, Your very proud mother. 4-21-03.
My precious Reid...My 2nd Mothers Day without you,my darling, the day was so difficult, I just couldnt hardly stand it. The grief I felt that day was so tremendous that I just couldnt function. So, baby, I stayed home and kept my thoughts with you. I love you so much and miss you so much, my sweet, sweet son...life will never be the same. I just didnt know it back then, just how great life was. Now I know. I hate it, oh God, how I hate that you are gone from me for now. But, my sweet darling, I so much look forward to seeing that great big smile of yours again one day, very soon. Reid...there are just no words that can explain a mothers love for her children and her only son, her first born child. The bond that we had between us, was so wonderful. Everyone told me how they envied our relationship and still, to this day, they still envy the relationship that we had. That is what I hold on to each and every day, my sweet darling. Reid..please continue watching over us all, along with God, and God, please take care of my son until that day that we are reunited. Always, my precious son..I love you. Mom 5-16-03

MY PRECIOUS SON....HOW I LONG TO HEAR YOUR VOICE AND TO SEE YOU. REID, MY DARLING, I MISS YOU SO MUCH. I HEARD A SONG EARLIER TODAY, JUST TO SEE YOU ONE MORE TIME, I WOULD DO ALMOST ANYTHING TO HUG YOU AND GET TO SEE YOU JUST ONE MORE TIME ...REID...IT IS SO HARD LIVING WITHOUT YOU. I HATE IT. LIFE WILL NEVER BE THE SAME AGAIN AND I SUPPOSE I AM STILL ANGRY THAT YOU ARE GONE. ALTHOUGH, THERE HAVE BEEN TIMES THAT I HAVE FELT YOUR PRESENCE, VERY STRONGLY, AND THAT NEXT DAY, SOMETHING SPECIAL HAPPENED. I DO BELIEVE YOU HAD A HAND IN IT AND WE ALL KNOW GOD DID.
ANYWAY MY PRECIOUS SON... WE HAD YOUR BIRTHDAY PARTY AGAIN THIS YEAR AT JIMMY & DANAS HOUSE. WE HAD ALOT OF FUN. BUT, MY DEAR SON, THINGS WILL NEVER BE THE SAME AGAIN SINCE YOU ARE GONE FROM US ON THIS EARTH...THAT BEAUTIFUL SMILE, THOSE EYES OF YOURS THAT WOULD LIGHT UP THE ROOM AND YOUR WONDERFUL LAUGH AND DISPOSITION, INTELLIGENCE, WHAT CAN I SAY, YOU ARE SO WONDERFUL. I LOVE YOU FOREVER AND EVER MY BEAUTIFUL SON. ALWAYS, YOUR MOM, FOREVER
GOD, PLEASE WATCH OVER OUR FAMILY, FRIENDS, MY DAUGHTER KIMBRE, NEPHEW NOAH, HEALTH AND HAPPINESS, AND PLEASE TAKE CARE OF MY SON UNTIL WE ARE ABLE TO REUNITE ONE DAY WITH YOU LORD, DEAR LORD...AMEN
I LOVE YOU MICHAEL REID DICKEY, ALWAYS..
Hey bubba, its been a long while since Ive written, even though I talk to you everyday its just something about writing it down to let everyone see. Well tomarrow is my birthday and it really sucks b/c the last 2 havent been the same since youve gone. I almost dont even want it to come. People say it will get easier to cope with and deal in the future but in past months all it seems like is its getting harder and harder to deal because the pain is so unreal. Its not fair and not right but I know I cant be selfish and wish you here when you have so many other wonderful things with you right now sometimes I wish it could have been me instead of you but now I realize that you wouldnt of let me b/c you have it so good up there(you were always like that, wanted the best stuff for yourself) I always wonder what my life would be like if you were still here and it always seems like it would better but I really dont know right now Im just trying to cope with this life now. ...
I miss you everyday and will continue to more and more every minute. Im still trying to get used to not being around you all the time b/c you were my bestfriend besides Glenn; you 2 were my heros and still are forever. You would bee so proud of BoJack hes really growing up and a gorgous. I love you and I will talk to you in my prayers and thoughts.
Your Baby Sis
Reid,
Hey babe! I just thought Id write to tell you I love you and I still miss you. Things are fine, but they would be a LOT better if you were here. Ill see you in my dreams.
Forever yours,
Dawn Michell
8/21/03
Hey Big Bro. I miss you so much, still it hurts more and more everyday. Im at work right now and i couldnt just help but cry cuz im sp stressed and depressed because I have a new apartment and I want you to be here to see it and hang out with me in it and theres just so many things that are overwelming me and I NEED you here for these things and to help me get through all these bad things Im trying to over come. Dawn came over to see the apartment the other day and when I looked at her I felt so bad for her and me aswell because YOU werent standing beside her when I looked up and I wanted to cry. I just dont know what to do or what I can do to make the pain easier because it has gotten so much more painfull. Mom brought BoJack up the other day, REID he is such a wonderful dog you can tell you were(are) his dad. I LOVE YOU AND I WISH YOU WERE HERE PHYSICALLY. Talk to you in my thoughts,heart and prayers. YOU AND GLENN ARE STILL THE BEST AND NOTHING WILL EVER CHANGE THAT.
Reid-
I was looking at a picture of you here in my office and thought Id tell you how much I love and miss you!!! I read Kimbres entry and I almost started to cry. When I went to see her new apartment, I almost started crying. Your truck was sitting out front. I wanted so much for you to be there. I am so proud of Kimbre and you would be too. She is doing so well. I LOVE her new apartment. I wish you could have been there. But I know in a way you were. I sit here and I cant help but think about how perfect you are. We could have been so good together. You always made me happy. There was never a dull moment with you. For these reasons, I feel like I will always be alone. NO one will ever take your place. I love you and miss you so much.
(Kimbre, I am so proud of you!!! Ms. Jamie, you are like a second mother to me. I love you both.)
Forever yours,
Dawn
Dear Precious Son, I miss you so very much..The days just arent the same without you..but Reid, I have found a way to see you and to hear you. I just close my eyes and I can feel your hand in mine, just like I used to when I would take you to school or to Little Rock...You have such soft large hands, and I can see your smile and hear your voice. Alot of times, I feel your presence. That makes me smile, knowing you are here with me. Grandad found a thesis in which you had written about turkey hunting. It is very good. I have it and will place it in your room. Grandad made me a copy and the original he is putting up with your hunting gear. Kimbre really misses you and wishes you were here, especially with her expecting now. She wants to name the baby, if it is a girl, Michael Paige and if it is a boy, Colby Reid, both after YOU!, of course! Leslie is so excited as well. Reid..I love you so very very much. If I could just get my hands on you again and give you a big big hug, that would be one of the greatest things! But one day I will be able to.
When God decides that day, I will look forward to seeing you again, my son. Halloween is in a few days, then Thanksgiving and then, of course, Christmas. It just isnt right, you not being here, nor will it ever be. Now I remember losing my brother, Mark, your uncle...how hard it was, but I gave birth to you and Kimbre and you both fulfilled my heart like no one could. There is now a whole in my heart, that whole that you left when you left us and went to heaven. Nothing will ever fill that whole..never! However, Kimbre is my world now and here baby will be a wonderful addition. Believe me, Reid, that child will know you as if you were here, just as Noah knows you and Uncle Mark. I do make sure of that, my precious son. Again, I love you and miss you so very much. Always, my dear child. Loving you every minute of every day, for the rest of my life...Your mom...10-29-03. God, please bless and take care of my heavenly child as well as my earthly child and her unborn child. Please bless my family as well as Scotts family. Take care of and bless Dawn, for she needs your strength as well all do, especially with Reids loss. Bless us, keep us safe from harm; guide and direct us to walk those steps in the manner that you would want us to do. In your name I pray, Dear God...Amen.
Hey Reid, well mom said she already mentioned the news. Yes I am pregnant its either going to be a little Colby Reid(boy) or a Michel Paige(girl) of course they have to be named after you thats just a must because they have to be named after my hero and their uncle. My baby will know more about you and Glenn than almost anyone else, I can already tell if its a boy it will be like you but to me thats the best thing in the world.
At first I was scared because I did not know what to do and you werent here for me to talk to I mean you were here but not physically and I just almost lost it, if it werent for mom helping me and David being perfectly fine with it and actually happy about it and Dawn coming over and me, her, and mom all talked and she cant wait to be an Aunt, shell be a wonderful Aunt and I think I am going to ask her to be the God Mother because I cant think of anyone more perfect for that. It will be due in June or he/she is suppose to be but who knows exactly when he/she will arrive. I just know everything would be so much more easier if you were still here.
Poeple still say these things take time to get over and it will get better and better but all it has done is get worse and worse because there have so many time where I needed you and no one else could help and I just stayed lost and really never found my out. I just miss you so much and I ry and try to think about how good all you guys have it up there but still its just hard to except and not cry everyday and be in huge amounts of pain everyday too. But now I have to look to my future and hope that mine and Davids baby will happy and healthy and live a full life with only pure happiness. I LOVE YOU BIG BROTHER!

Oh yea BoJack came and stayed with me at my place Reid you did so wonderful on training him and raising him for the time you did he was perfect. So, so great and loveable and just a truley happy dog, he will always be a wonderful dog and yes people can tell he was your dog cuz its very strange he can even kinda do some silly things like you used to do, its amazing. But I trley love you and will see you sometime.
Your baby sister
Kimbre
Your still the best that God could have ever created, he really did take his time on you, to make you perfect.
Reid,
So much is going on right now. Im so happy for Kimbre!!!! She is going to be a stick with a knot on it! This child will be SO spoiled!!!!! I wish that you could be here for Kimbre. I talked a lot about you last night. Allen had a friend that had a car accident and didnt make it. Matt was 17 years old. Allen is taking it pretty hard. Every thing Allen said to me was all too familar. Allen misses you. I guess I didnt know how much. He carries a picture of you in his wallet. It seems like it has been forever since I last saw you. I miss you so much. Thank you for all the memories. I love you! Please watch over Allen. I know you are with Mrs. Jamie and Kimbre every day, so I dont need to ask you for that. Please dont forget about me.

Forever yours,
Dawn
My Dear Son, My heart continues to be dead in a way since you left us. Things will never been the same. The only good thing that I have to look forward to is my grandchild that is to be born somewhere around your birthday. Reid, you knew how precious you were and are to me, you knew you had me wrapped around your little finger…and you enjoyed it. If it weren't for Kimbre, I would have nothing to live for. Thank you dear God for my beautiful daughter and my soon to be born grandchild and may you bless and keep it safe and may it be healthy and whole. Reid, I need you so desperately. My God, how I need you Reid…why, why did you have to leave? I just don't understand. I suppose there is no way that I could ever understand….God taking my baby boy from me. It just isn't right. How proud I am to be your mother. You made me smile when I didn't even want to smile…you picked me up and gave me hope when I didn't even want to be picked up.
My whole world is not the same. I am lost without you, with no where to go. The love that Scott and I had when we were married, is not all there since you left. Reid, you see, you left such a large gaping whole in my heart when you left, that I am not sure it will ever heal. So far, it has not. It just isn't fair. Another birthday, another Christmas, another New Year, another Mother's Day, …..all without you. I am so mad and so bitter… I try not to be, but there just isn't anything that I can do. I try and try, but to no avail. My nerves are so bad…Jay running around on Kristal, Angel doesn't have the love for Noah that she should and it mostly seems like to her, he doesn't even exist. He doesn't deserve that. She doesn't deserve him. She isn't fit to be called "mother".
You would be so upset with Jay that you wouldn't have anything to do with him if you were here. He is such a disappointment, just as Angel. Drugs and drug friends are their priorities. I sorta wish that they would just leave and not come back. Kristal would be better off and so would Noah. But, I am not God, and that is not for me to decide and for me to Judge. Funny, those are shoes that I would never want to try to fill, Gods shoes!


God, please watch over and take care of my family. We need your guidance and your strength to get through these difficult times. Please dear God, if it is thy will. Please watch over Noah, Kimbre and the unborn child. May they remain healthy and happy and please let the baby be healthy, strong and whole. Dear God, please give the rest of us the strength to support one another, to keep this family together. In your name I pray, Dear God…Amen.

Reid, my love to you always, my son….your Mom…12-16-03

Reid,
I just wanted to give you an early Merry Christmas and tell you, I love you. Mom and Allen will be down to keep me busy over the holidays. Very busy! = ) I wish you could be here with us. I will never forget you.
***Merry Christmas, love!!!**
Forever yours,
Dawn
Merry Christmas my love.
This is the 3rd Christmas I have endured without you. Actually, Reid, it has been a wonderful Christmas. However, the best was 2000. You, Kimbre and I shopped and shopped and had a blast. That Christmas is in my mind forever. The smiles on both of your faces and the laughs that we shared. God really blessed us. Thank you God. Keep watching over us Reid. I know that you are here with us. I feel it all around me. Jimbo and Todd both have been by checking on me. Thank you Reid for having such special friends and thank you God for all of the wonderful blessings, my family, my health, and my children. Loving you always, Mom -- Christmas 2003.
My precious Reid.....
It is yet another New Year, 2004...2 1/2 years have past without you my precious son. The friends that you are with there, Ryan Miller, Glenn Hibbard, Nickole Reed, Trapper Travis Trantham, Brandon Rowan, Scott Hoggard, your uncle Mark Rollins, your Papa that called you Bojack, which you named your pitbull, Reid, you are not alone. I know this. But, my darling son, I feel alot of times that I am alone. I am so lonely here without your laugh, without your smile, and
Kimbre needs you so much. All of us need you. Boy, God must have reallyl needed you to have taken you from so many that needed you here. He must have needed you really bad. That is the only reasoning that I have come up with. This Christmas and New Year,l you have again sprung up, flowers that have been planted since your death are now, for the first time flowering, and it is January! In the store and the receipt shows $68.81 due. That is your birthdate. Just like in 2002, I changed purses on Christmas day and there was a poem written by you to me. These are not coincidences. It is you my love. You are all around me and I know it. I feel it and you continue to make me smile.
Here is to you, my son, to a New Year and more signs of you to make me smile. My love is forever yours and Kimbres, forever and ever. Until that day, my sweet son. Loving you always, Mom 1-2-04
Hey Reid, well theres a lot of screwed up things going on. I know things would be so much different if you were still here. Evrything just fit perfect when you were here everything went right everyone was always happy and we all had so much fun for I dont know how long everything was almost like a fantasy land because nothing was going wrong and we were having a blast, but now everyone is falling apart and everything is going wrong. I still live in the apartment but I really want a house so I can bring my baby home too. I still enjoy my job being a parlegal I learn so many interesting things aswell as loop holes around the law!!! But everyday I wish you here, cuz now whenever I get married I cant have you walk me down the isle and I cant have you there at the hospital when I have your little neice or nephew (find out what it is January 28th). There are so many things that I need you here for. I need you here physically not just in spirit. But I just have to make do. I love you so much and miss you terribly so I will continue to pray and think about you everyday. Kimbre
Hope you had a good christmas and new year. It also getting hard to spend the holidays without you because we always went to our families house together and went out with all our friends together on New Years and Im still having to get used to that. Well I love you again. Kimbre
Hey Reid! I thought Id say hello and tell you that I love you. Today is my 21st B-day. It doesnt really seem like that big of a deal. Everyone keeps asking me what Im going to do. And the truth is, I dont have anything to do. I know that it would be different if you were here. I miss you. I hope your still watching over me.
forever loving you,
Dawn
Reid,
I love you and miss you so much. I just wanted to let you know that I am still always thinking of you!
Dawn
My dear child....every day I miss you more and more. Life isnt fair at all. I still do not understand why God chose you at that time...but I suppose there could be no good answers...Nothing could suffice taking you from us, nothing at all, ever...my heart has an empty space, a gaping hole..never to be filled again until I am allowed to see you at the time which God presents to me. Reid, my beautiful son, I love you every second of every day and miss you the same. My heart aches for you...I think, maybe one day I will be able to see your spirit..I feel it all around me at times...but I havent seen you like Kimbre has. Maybe you allowed her and just dont think that I can handle it? I would love to see you, even in my dreams. I did see you a week or so ago and even talked to you. Talking to you on the phone and then it hit me (in my dream) that I was talking to you and then I woke up. I hated it that I woke up from that dream. Reid, Scott lost his younger brother Randy, 46 y/o, 2 weeks ago. So, I am sure that you already know this. Please continue helping God watch over us, especially Kimbres unborn son, Dayton Reid, named after you, and Noah. Kimbre, Dawn and I can also use some looking after. Forever in my heart, my love to you, my beautiful son....
you mom 3-18-04
Reid,
I was so worried about Kimbre and the baby a couple of days ago. I guess I will be on edge until he arrives. I just wanted to tell you that I love you. I miss you so much. Every day. I always find myself thinking about what you would say or do at that moment. I feel cheated in life. Everything was great when you were around and Id never change one thing. Now that Im older I see things in a different light. Im not exactly sure what Im trying to say. All I know is that I wish I had you here to share life with me. I cant help but think about what might have been. I love Mrs. Jamie and Kimbre like they were my flesh and blood. I think things could have been perfect for us. No one will ever know or understand me the way you do. I love you and Im happy to have you in my dreams. Please dont stop visiting me.
Forever yours,
Dawn
HAPPY 23rd BIRTHDAY REID!!!! 6-8-04 Love you and miss you!!